FOREX TRADING IN DUBAI, UAE AND ABU DHABI
Find best Forex brokers in Dubai, UAE – Learn to trade Forex effectively.
Forex Trading is legal in the United Arab Emirates.
There are Regulated Forex Brokers available and comply with UAE regulations.
Forex trading is quite popular in Dubai and all over the United Arab Emirates. It is an attractive market for Forex brokers as it is home to financially sound people who can afford High- Risk investments.
Forex trading in the United Arab Emirates
Forex trading is a risky business for most people. It involves the risk of losing capital.  But, still, there are millions of traders around the world who trade Forex and constitute the biggest financial market worth 6.6 trillion dollars. Forex trading in the United Arab Emirates, UAE is equally popular as in most of the western countries.
Here, in this article, we will review the Forex Brokers in Dubai, United Arab Emirates, and discuss how can a person start trading Forex step by step.
Forex Brokers in Dubai – Forex trading with Dubai Forex Brokers
There are hundreds of Forex brokers in Dubai accepting UAE Forex traders. Many of these Forex brokers comply with overseas regulators from Europe and Australia and considered to be safe and trustworthy. A very few brokers are regulated in the United Arab Emirates too. You may choose to trade with any of these brokers. The trader who are new to Forex trading should try Forex Copy Trading in UAE or Forex Managed Accounts.

Min $200
Free Demo
MT4, MT5, Web
easyMarkets Review

Min $50
Free Demo
ECN, STP, MT4, MT5
LiteForex Review

Min $10
Free Demo
MT4, MT5, ECN
FBS Review

Min $250
Free Demo
Social trading, MT4
AVA Trade Review

Min $200
Free Demo
ECN, MT4, MT5
ForexTime Review

Min $100
Free Demo
Web Platform
easyMarkets Review
Forex Trading Dubai, UAE
In the United Arab Emirates, the expat investors and Emirati investors are doing remarkably well with Forex trading. Online Forex trading in the UAE has become quite popular among traders with higher risk appetite. That's the reason many Forex Brokers have now registered themselves with UAE authorities recently. The reason for the popularity of Forex trading in UAE is the risk appetite of the investors in the UAE. The Forex traders in the UAE can spare a portion of their portfolio for high-risk financial trading like Forex.
Interestingly, a large number of investors are making returns that are outperforming the underlying equity markets. The key to succeeding in Forex trading in UAE lies in interpreting the currency price movements. The currency price keeps on changing along with global financial news and happenings. The traders must monitor these Global news and Economic data releases from different central banks affecting the currency price.
One thing is clear, one can make money by trading currencies. But the new entrants to the market face a bewildering array of options, platforms, and terminology, so here's a quick explanation to help understand Forex trading in UAE.

Forex brokers in Dubai, UAE
When it comes to select the right Forex broker in UAE, you must consider so many factors. Some important aspects to consider are – trustworthiness of the Forex Brokers in UAE, the safety, and security of funds, deposit methods and spread (broker fees) involved. It is always better to avoid new Forex brokers who do not have a proven track record of a few years. You can shortlist regulated Forex brokers with 3 to 5 years (or more) of proven track record. Check out the broker review on the internet before you finalize to invest with them. The brokers complying with European or UK regulators are considered trustworthy as they comply with stringent regulations. There are few European Forex brokers who have opened their offices in the United Arab Emirates and registered with UAE authorities to provide their services.
The Forex brokers in Dubai offer support in Arabic language and local telephonic support. The Dubai Forex brokers who are quite confident of their services and trading features offer a free demo trading account. You get a chance to know the trading platform and all trading features while trading in a demo account. You may decide to open a real trading account with Forex brokers in Dubai after you evaluate the Forex broker in a demo trading account. Sign up for FBS Forex Demo Account.
Is Forex trading legal in UAE? Is Forex trading legal in Dubai?
It is one of the commonly asked questions by all the residents from Dubai and UAE. Everybody wants to know – "Is forex trading legal in UAE? or Is Forex trading legal in Dubai?" The answer to this question is – " Yes, it is legal to trade Forex in Dubai and UAE." You should take care of your local tax liabilities. Several Forex trading companies have offices in Dubai and operate while complying with UAE regulators. Since the rules keep changing, you should consult a local Financial Consultant for detailed advice on legal aspects of Forex trading in the UAE.
The regulating authority for Financial Services and related industries is DIFC (Dubai International Financial Centre). There are several Forex Brokers registered with DIFC, which can be found at DIFC website public register.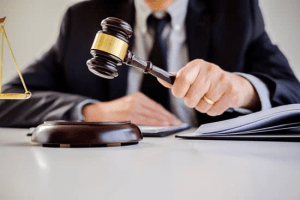 Best Forex Broker Dubai, UAE 2021
The last Forex Expo was conducted in Dubai, the United Arab Emirates, on 14th March 2019. Fifteen Forex brokers participated in the Expo; there were 20 speakers and 1600 attendees.  The best Forex Broker award went to easyMarkets during this event. easyMarkets bagged the 2019 Best Forex Broker award in Forex Expo Dubai 2019.
Although we are waiting for the next best forex broker in 2021, you can sign up with the best Forex broker of 2019 – easyMarkets.

UAE Regulated Forex Broker - Which Forex broker is regulated in UAE?
xThere are several Forex brokers registered in UAE to provide Forex trading to UAE residents. The regulators overseeing Forex brokers in the United Arab Emirates are Dubai Financial Services Authority (DFSA) and Central Bank of UAE. You can find out the list of the regulated brokers on the regulators' website.
There are oversea Forex brokers regulated in Europe, Australia, and the UK offering their services in the United Arab Emirates. Although these brokers have not registered with UAE authorities, the traders trust these brokers for Forex trading. The overseas brokers have low fees and Arabic customer support to attract UAE Forex Traders.
Who's trading Forex in Dubai, UAE?
A lot of people. Foreign exchange is commonly known as Forex. Forex is the world's most traded market with trillions of dollars traded every day. According to estimations, there's an average turnover above US$5.3 trillion every single day.
A lot of different people are trading Forex, from large companies to part-time small traders operating from their home, something that only became possible with the proliferation of the internet. In the United Arab Emirates, many ex-pat traders, as well as Emirati traders, trade from the comfort of their home to make some additional income. Forex trading in Dubai has become quite popular among new generation smart traders. This is the reason many Forex brokers are opening their regional offices to cater to Forex trading in Dubai. When we talk about forex trading in the United Arab Emirates – maximum traders are from Dubai. Dubai is a major international financial hub; Forex trading in Dubai has become an attraction among traders.
What causes currency movements?
Most people already know that the values of currencies keep changing; that's why exchange rates vary. And the changes in those rates are determined by thousands of traders buying and selling currencies and making judgments on what each is worth.
Currency prices can change at incredible speed in response to news and global events. Forex traders look at key factors, including political and economic stability, currency intervention, monetary policy, and major events such as natural disasters. The traders take advantage of these factors and trade currencies to make money.
How does Forex trading work?
While trading Forex, currencies come in pairs, for example, sterling/US dollar. The trader predicts how the exchange rate between the two currencies will change. So, if the trader believes that USD (US Dollar) will strengthen against the GBP (British Pound), then they buy dollars, which means they are also ditching their pounds. If they are right, then the value of their currency rises, and they can sell it for a profit. If their decision was wrong, then they lose.
For example, the GBP/USD rate shows the number of dollars one pound can buy. If a trader believes the pound will increase in value against the dollar, then they use dollars to buy pounds. If the exchange rate rises, then they can sell the pounds back for a profit. One of the reasons Forex trading is so popular with hobbyist investors is that the markets are open pretty much 24 hours a day, following the different countries' time zones.
How much amount is required to start Forex trading?
Several Forex brokers allow you to trade with a minimum deposit starting at $ 1, $ 5, or $ 10. These accounts are called Micro Account or Cent Account. The newbie traders usually go for these accounts. These small accounts give the traders the same experience of real Forex trading while a small capital is at risk.
However, a minimum deposit of $1000 is better to start Forex trading with proper money and risk management. Smaller accounts with higher leverage are prone to quick margin calls and loss of capital. 
Will I make any money?
Forex is risky. It's so risky that many experts believe that there is a significant possibility for home traders to lose their capital. It is very difficult for home traders to understand and predict the currency market with his limited understanding and knowledge of the Forex market. The idea that an individual can reliably predict the movements of currencies is nonsense. Here comes the requirement of proper education and training in the Forex market.
There is an abundance of trading platforms and guides and books and investment tutorials available to help new traders learn. The Forex brokers also provide Webinars and one to one training to their clients. The brokers who care for their clients to learn to provide Free Demo Trading account to get some hands-on practice without risking any real money. If you are not sure of your knowledge level and trading skills, you must practice a lot in the demo trading account.
The would-be traders must understand the risks involved in Forex trading. The traders mustn't invest money they can't afford to lose.
What next? Can I start Forex trading in Dubai, UAE?
It is not so easy to make money from Forex trading. By now, you must have understood that Forex trading is full of risk and a complex area to master, yet not impossible. Hence you must get extensive training and acquire some hands-on experience in a demo account.
There are few different ways to trade the Forex market – they are Forex Copy Trading and Forex Managed Account in UAE. Forex Copy Trading can help inexperienced traders to gain from experienced traders' trades by copying their trades. In a Forex Managed Account, a professional trader with excellent track record trade and manage your account for a profit share.
You should discuss with your Forex brokers and financial advisers to understand the degrees of risk. The individual traders usually get to know more by trading in demo accounts and getting more and more studies.
Before undertaking any online trading, it's a good idea to spend time reading more and talking to other investors.